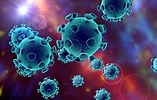 Whitehouse Medical Group Practice


Click on the Link Below for Up to Date Guidance from Public Health
URL: https://www.publichealth.hscni.net/news/covid-19-coronavirus
If you have any queries relating to the coronavirus or indeed any symptoms: please phone NHS 111 calling your GP is only necessary if you have: an existing health condition, problems with your immune system or very serious symptoms
This is a worrying and stressful time for patients and staff, we are endeavouring to answer all queries and process prescriptions in a safe manner, so we appreciate your patience and ask that you give us sufficient time to deal with all of our daily duties.


Important Update: 19th May 2020
Government guidance has been changed.
All patients over 5 years of age with symptoms of coronavirus can now apply
for a coronavirus test
To apply for a test please visit the following website to enter your details and
see if you are eligible
Public Testing
URL: https://www.publichealth.hscni.net/covid-19-coronavirus/covid-19-information-public
Keyworker Testing
URL: https://www.publichealth.hscni.net/covid-19-coronavirus/testing-covid-19#when-to-get-tested
The Surgery will open at 9am (instead of 8.30am) and will be operating a
Telephone Triage Only system for ALL Doctor and Nurse Appointments
DO NOT ATTEND the Practice to request an appointment - phone first.
Please do not be offended if you are asked to leave the premises and phone instead.


Due to the need to maintain social distancing and high hygiene levels in the
surgery, we must limit the number of people entering our premises.
Please only enter if you have been advised to do so by a Doctor or a Member of Staff



If you can, please attend alone to reduce the number of people in the waiting room.



If you need assistance, please have one person only with you



Please do not come early for your appointment.

This is to reduce the number
of people in the waiting room and help us maintain social distancing.


Please clean your hands and cover your nose and mouth when in the
waiting room
Thank you for working with us to reduce the risk of infection.
Please be respectful of other patients and staff of the Practice.
Fit Notes (Sick Lines)
Please do not contact the surgery to request a sick line for the Coronavirus.
If you are self-isolating, please visit the website: https://111.nhs.uk/isolation-note/
You can self-certify for the first 7 days - go to the 'How Do I?' section of our website and follow the link for self-certification forms if required.
After the first 7 days, it is at your employers discretion what they accept www.gov.uk/government/publications/guidance-to-employers-and-businesses-about-covid-19/covid-19-guidance-for-employees.
Please click on the link above for further information
Stress Control
Stress is a normal reaction to the rapidly changing and uncertain times we are all living in at the moment. If you are feeling a bit more stressed than usual and would like to learn some great ways, free-of-charge, to deal with common problems like anxiety, depression, panicky feelings, poor sleep and poor wellbeing then come along to the Public Health's online Stress Control class.
Go to https://stresscontrol.org/
Prescription Requests, Collections & Direct Messaging to the Surgery

Emergency prescriptions only will be held at the front desk.
If you need to order your repeat prescription
Call the 24hr Prescription Line 028 90 360 510
or
Sign Up for On Line Prescriptions, this will offer a speedier service.
Please leave at least 3 working days before calling to your nominated pharmacy
to collect your medication.
For Guidance on setting up On Line Services See Below
"How to Register for on Line Prescription Requests and Messaging Service"
To activate your Patient Services Account - go to www.patient-services.co.uk
From there select Register - the registration screen is then displayed
Complete as follows:
Have you received a registration letter from your practice? Select No
Postcode - Enter your postcode and select Submit.
Select Whitehouse Medical Group Practice from picklist

The Create your Account screen is displayed, complete as directed on the screen.
Select the links to review the Terms and Conditions and Privacy Policy, and then tick to agree to them.
Select Register and wait for the following below:
Email Verification Sent will now be displayed

Go to your own email account, locate the email from noreply@patient-services.co.uk and select the link to confirm your account
The Email Verification screen is now displayed
Select Login to access the account you have just created
Enter your new Username and Password, then select Log in
You are now presented with the Welcome screen

To upgrade your account to allow you to order Repeat Medication:
Email: reception@whitehousemedicalpractice.co.uk Inform us of the email address used to set up your account, your name, date of birth and mobile number, when your details have been confirmed, we will active your account to allow you to request prescriptions.