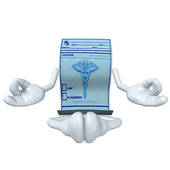 Chemist Collection of Prescriptions
We appreciate that it is very convenient for your local pharmacy to collect your prescription. Some difficulties arise with this service if you do not allow enough time for your prescription to be collected by your chemist.
We deal with over 120 requests per day for chemist collections.
We are responsible for ensuring your prescriptions are issued correctly, but it is your or your representative's responsibility to ensure it is collected.
If you wish your pharmacy to collect your prescriptions:
Please order your medication from the surgery and let us know which chemist you want your script sent to


Please allow enough time for us to process your request.
We suggest you allow a minimum of 3 working days before going to your chemist to collect your medication


Some items may need the doctor or practice pharmacist to check or authorise. This takes time to do safely!


The telephone number for repeat prescriptions is 028 90 360 510.
You can register for on line prescription ordering, if you wish to avail of this service please speak to a receptionist or email reception@whitehousemedicalpractice.co.uk