Yellow Fever Centre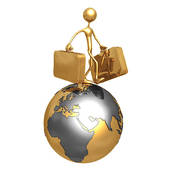 Yellow fever occurs in tropical parts of South America and Africa and is a serious infection caused by the yellow fever virus.
The vaccination for yellow fever must be given at least 10 days before your trip to be effective and to be officially accepted by the country to which you are travelling and must be recorded on an official certificate. This must be carried with you during travel as it may be requested by immigration officials during your visit.
This certificate lasts for 10 years.
At the surgery, we can offer this service to both our own patients and to patients
who are registered with any other surgery.
A fee of around £50.00 is charged for this service, this covers Yellow Fever Advice, Immunsation and Yellow Fever Certificate. If you need to discuss this, please contact our reception staff.