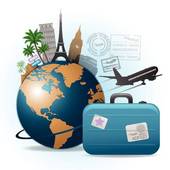 Travel Clinics
PLEASE NOTE: The Practice no longer offers Yellow Fever vaccinations
We offer Travel Advice and Immunisations at the surgery. Travel Clinics are not part of the NHS, therefore there may be a charge for this service depending of the immunisation(s) that may be required.
If you feel you may need travel advice or immmunisations, firstly please contact the reception staff. Please have the following information available.
Date of Departure
Details of locations to be visited
Type of Holiday
Reception staff will fill out a short questionnaire which shall be passed onto one of the doctors or the practice nurse.You shall then be contacted and informed of any travel advice or immunsation(s) that you may require and also of any fee prior to making your appointment if any immunisations are required.