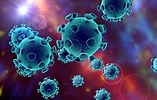 Whitehouse Medical Group Practice
PLEASE DO NOT ATTEND THE PRACTICE IF YOU HAVE ANY COVID SYMPTOMS URL: https://covid-19.hscni.net/symptoms
THE PRACTICE DOES NOT OFFER COVID TESTS
PROOF OF COVID VACCINATION
Please go to URL: https://www.nidirect.gov.uk/services/coronavirus-covid-19-interim-proof-vaccination-document
Click on the Link Below for Up-to-Date Guidance from Public Health
URL: https://www.publichealth.hscni.net/news/covid-19-coronavirus
If you have any queries relating to the coronavirus or any symptoms of COVID-19 please phone NHS 111 calling your GP is only necessary if you have: an existing health condition, problems with your immune system or very serious symptoms
For general medical information the NHS Website is very useful


PLEASE NOTE: THE WEARING OF FACE COVERINGS IS MANDATORY IN THE SURGERY - only a small number of exemptions are acceptable
The Practice will not be providing letters to exempt patients from wearing face coverings. It is the responsibility of the individual to adhere to guidelines regarding this.
Important Update: 31st July 2020
Government guidance has been changed.
All patients with symptoms of coronavirus can now apply for a coronavirus test
To apply for a test please visit the following website to enter your details and
see if you are eligible - Telephone Number is 119
URL: https://www.nhs.uk/conditions/coronavirus-covid-19/testing-and-tracing/get-a-test-to-check-if-you-have-coronavirus/
Public Testing
URL: https://www.publichealth.hscni.net/covid-19-coronavirus/covid-19-information-public
Keyworker Testing
URL: https://www.publichealth.hscni.net/covid-19-coronavirus/testing-covid-19#when-to-get-tested
To Download the NI COVID APP
URL: https://www.nidirect.gov.uk/articles/coronavirus-covid-19-stopcovid-ni-proximity-app
Information for Parents
URL: https://www.publichealth.hscni.net/sites/default/files/2019-11/Do%20I%20need%20to%20keep%20my%20child%20off%20school.pdf
URL: https://www.education-ni.gov.uk/sites/default/files/publications/education/NSD%20SECTION%208-Test-Trace-Protect-Flowchart.pdf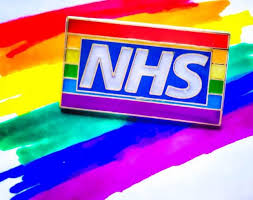 Surgery Information
The Surgery will open at 9am and will be operating a Telephone Consultation system for ALL Doctor Appointments
Telephone consultation lines will close once all slots have been taken.
We are open but, unfortunately, remain restricted in how many patients we can see and what services
we can offer.
This is because
Our doctors are also working in the Community Covid Centre so there are fewer doctors available in the practice

We have a very limited supply of PPE at present

We need to maintain social distancing within the practice
We are carrying out most of our consultations by phone with the option for a video call if this is thought to be more helpful in assessing your condition. Please be assured if the GP feels you need a face-to-face appointment, you will be seen.
PLEASE KEEP YOUR PHONE FREE AND ENSURE YOU KNOW WHEN IT IS RINGING so that the doctor can reach you when they phone back. If you are unable to use a telephone, please contact us by email or ask a family member/ carer to make the initial call on your behalf and we will endeavour to accommodate your needs.
In the small number of cases when we need to see you face to face, please follow these instructions:
We will put a message on our website when we are in a position to offer routine clinics such as cervical cytology tests, minor surgery etc.
If you are ill and need the input of a GP, we want you to contact the practice. Whilst we cannot return to normal services at this time, we remain committed to providing care to those of our patients whose conditions can not wait.
Please allow our staff to support us in this by giving them the information they request so that we can use our limited resources most effectively. Please also be understanding if capacity on any given day has been reached and you are told we can only deal with urgent cases for that day. We know that everyone is feeling stressed and under pressure at the moment but all our staff have been working hard throughout the lockdown period to best to meet the needs of our patients as best we can.
Shielding Patients
You should by now have received an updated letter from the Chief Medical Officer, Dr Michael McBride. After 31 July, providing the risk of Covid-19 remains low, you will not have to shield. However, you should continue to follow Public Health advice at all times.
Although the risk of contracting the virus may be lower, you are still within the vulnerable category and should therefore continue to be careful in order to minimise your risk as much as possible.
For further information: https://www.nidirect.gov.uk/articles/coronavirus-covid-19-advice-vulnerable-people
Fit Notes (Sick Lines)
Please do not contact the surgery to request a sick line for the Coronavirus.
If you are self-isolating, please visit the website: https://111.nhs.uk/isolation-note/
You can self-certify for the first 7 days - go to the 'How Do I?' section of our website and follow the link for self-certification forms if required.
After the first 7 days, it is at your employers discretion what they accept www.gov.uk/government/publications/guidance-to-employers-and-businesses-about-covid-19/covid-19-guidance-for-employees.
Please click on the link above for further information
Stress Control
Stress is a normal reaction to the rapidly changing and uncertain times we are all living in at the moment. If you are feeling a bit more stressed than usual and would like to learn some great ways, free-of-charge, to deal with common problems like anxiety, depression, panicky feelings, poor sleep and poor wellbeing then come along to the Public Health's online Stress Control class.
Go to https://stresscontrol.org/
Prescription Requests, Collections & Direct Messaging to the Surgery

Emergency prescriptions only will be held at the front desk.
If you need to order your repeat prescription
Call the 24hr Prescription Line 028 90 360 510
or
Sign Up for On Line Prescriptions, this will offer a speedier service.
Please leave at least 3 working days before calling to your nominated pharmacy
to collect your medication.
For Guidance on setting up On Line Services See Below
"How to Register for on Line Prescription Requests and Messaging Service"
To activate your Patient Services Account - go to www.patient-services.co.uk
From there select Register - the registration screen is then displayed
Complete as follows:
Have you received a registration letter from your practice? Select No
Postcode - Enter your postcode and select Submit.
Select Whitehouse Medical Group Practice from picklist

The Create your Account screen is displayed, complete as directed on the screen.
Select the links to review the Terms and Conditions and Privacy Policy, and then tick to agree to them.
Select Register and wait for the following below:
Email Verification Sent will now be displayed

Go to your own email account, locate the email from noreply@patient-services.co.uk and select the link to confirm your account
The Email Verification screen is now displayed
Select Login to access the account you have just created
Enter your new Username and Password, then select Log in
You are now presented with the Welcome screen

To upgrade your account to allow you to order Repeat Medication:
Email: reception@whitehousemedicalpractice.co.uk Inform us of the email address used to set up your account, your name, date of birth and mobile number, when your details have been confirmed, we will active your account to allow you to request prescriptions.