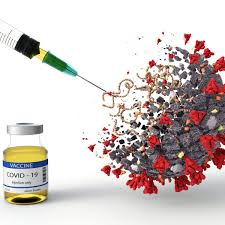 COVID VACCINATION BOOSTER CLINICS
The practice staff have been working hard to deliver as many boosters as possible. You will be aware of the need to accelerate this program to try to combat the fast spreading Omicron variant.
All people of 18+ can now get a booster if it is at least 3 months since the second dose.
We will be running some clinics over the Christmas period and will be inviting you by text.
There are lots of options other than this including Community Pharmacies and Trust run services- we are delighted that the Northern Trust are setting up vaccination clinics in the Valley Leisure Centre. The Belfast Trust are also running clinics in North Belfast.
To book these, please follow the link
If we text you, please reply promptly so we can ensure efficient use of our vaccine resource.
We appreciate your support and understanding at this time- we will be available for emergencies when the clinics are running but not for routine services.
For more information, please refer to
URL: http://www.nidirect.gov.uk/articles/get-covid-19-vaccination-northern-ireland
Useful leaflets:
Guide to your COVID Vaccination
URL: https://www.publichealth.hscni.net/sites/default/files/2021-01/Job%204%20Covid-19_Guide_for_Adults_DL_leaflet_12pp_05_01_21.pdf
Why do I have to wait for my COVID Vaccination
URL: https://www.publichealth.hscni.net/sites/default/files/2021-01/Job%206%20Covid-19_Why_do_I_have_to_wait_DL_leaflet_05_01_21.pdf
What to expect after I have had my COVID vaccination
URL: https://www.publichealth.hscni.net/sites/default/files/2021-01/Job%203%20_Covid-19_what_to_expect_DL_leaflet_8pp_05_12_21.pdf