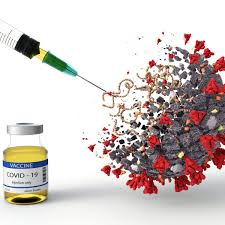 SPRING 2022 COVID VACCINATION BOOSTER CLINICS
The practice will be offering COVID Booster Vaccinations (Moderna) during April and May 2022.
All Patients over the age of 75 years will be offered a booster if it is at least 3 months since the second dose.
Patients who are Immunocompromised will be advised by their hospital consultant if a booster is needed
There are lots of options other than this including Community Pharmacies and Trust run services
To book these, please follow the link
We appreciate your support and understanding at this time- we will be available for emergencies when the clinics are running but not for routine services.
For more information, please refer to
URL: http://www.nidirect.gov.uk/articles/get-covid-19-vaccination-northern-ireland
Useful leaflets:
Guide to your COVID Vaccination
URL: https://www.publichealth.hscni.net/sites/default/files/2021-01/Job%204%20Covid-19_Guide_for_Adults_DL_leaflet_12pp_05_01_21.pdf
Why do I have to wait for my COVID Vaccination
URL: https://www.publichealth.hscni.net/sites/default/files/2021-01/Job%206%20Covid-19_Why_do_I_have_to_wait_DL_leaflet_05_01_21.pdf
What to expect after I have had my COVID vaccination
URL: https://www.publichealth.hscni.net/sites/default/files/2021-01/Job%203%20_Covid-19_what_to_expect_DL_leaflet_8pp_05_12_21.pdf